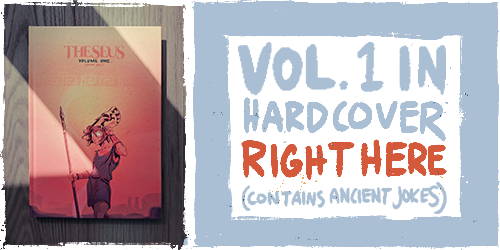 Notes
93. May 14, 2021 - The first Theseus chapter consists of 19 pages with an average of 5.05 panels per page (PPP). PPP declined in Chapter 2, with an average of 3.93 panels on its 38 pages. Chapter 3 saw a dramatic increase with a PPP average of 6.06 across 32 pages. With Chapter 4, the 15 pages currently illustrated have a PPP average of 7.27. The meaning is clear: eventually I will create enough chapters to reach an infinite PPP number, resulting in the creation of a singularity and the subsequent collapse of our solar system. Hopefully the jokes will be worth it. Also this chapter plate originally had a different color scheme! See below. Regular updates resume May 21.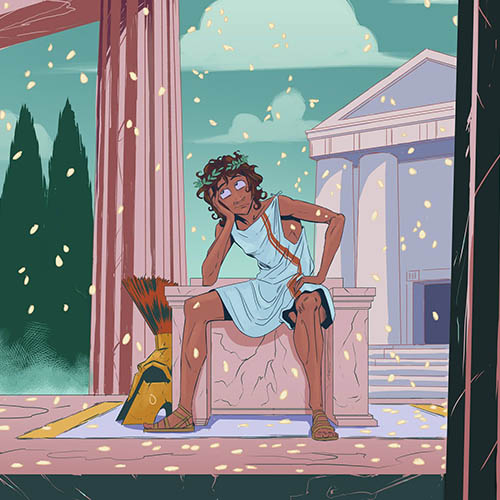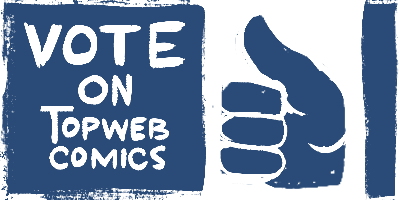 Top Web Comics advertises thousands of comics, many of which have banners that you can never unsee. Visit at your own risk.
Want to keep track of updates via webcomic directories? Use the links below.