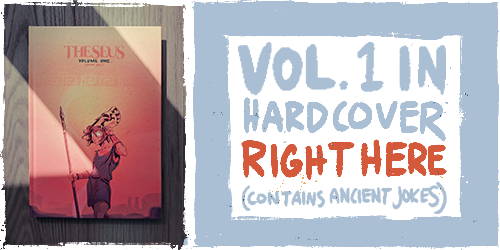 Notes
59. January 8, 2021 - Page 59, and that's the end of Chapter 2. I hope you have enjoyed the stupidity so far. I'm taking some time off to rebuild my buffer, and Chapter 3 launches on Tuesday, January 19. In the meantime, I've been flattered to see the growth in readership that's taken place over the past six months. But I'm not so flattered I want to cease growing. Send it to someone who enjoys lame humor and Ancient Greek mythology. Theseus will always be free to read.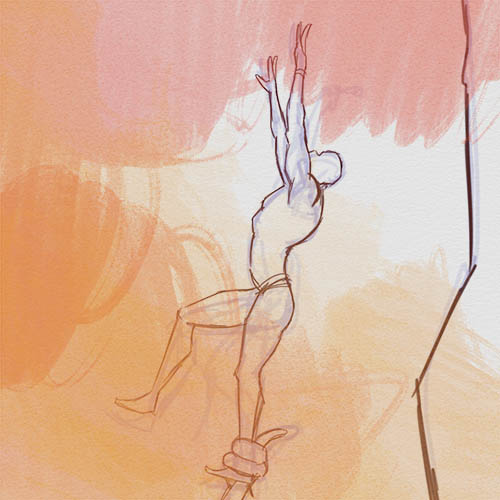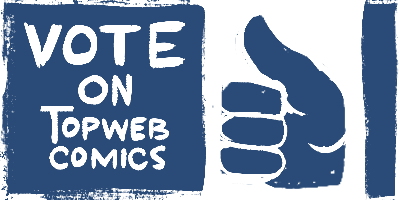 Top Web Comics advertises thousands of comics, many of which have banners that you can never unsee. Visit at your own risk.
Want to keep track of updates via webcomic directories? Use the links below.