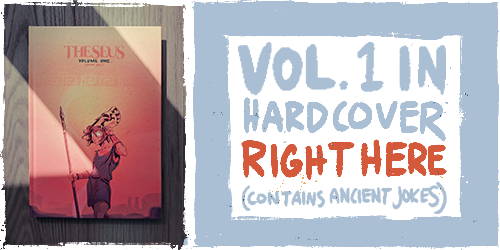 Notes
34. October 13, 2020 - The panel of Theseus laid out on his seat while chewing a rabbit leg is my favorite depiction of him thus far. Probably because it's a self-portrait. Not the face, just the pose and level of food -in-mouth.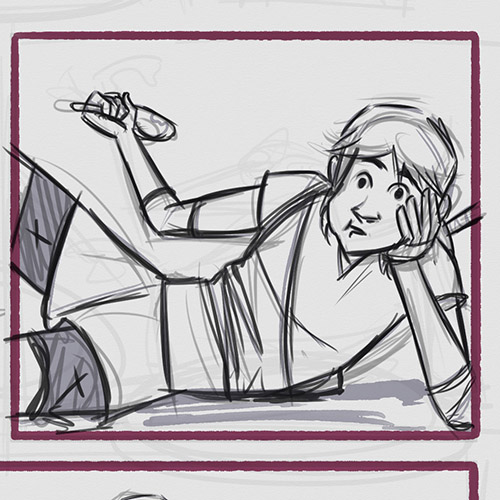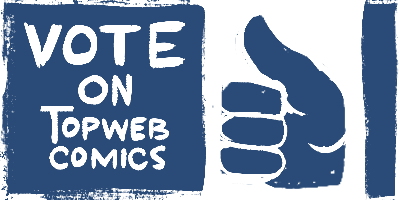 Top Web Comics advertises thousands of comics, many of which have banners that you can never unsee. Visit at your own risk.
Want to keep track of updates via webcomic directories? Use the links below.