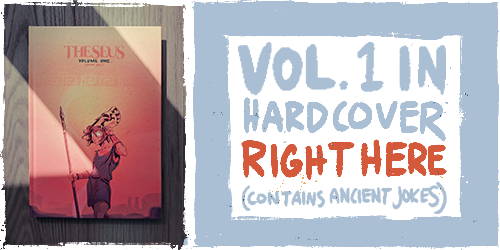 Notes
268. May 30, 2023 - Several days ago I heard a sound on the front porch, turned on the light, and was confronted with a bold and unbothered raccoon staring at me through the window. I obviously screamed and immediately surrendered my home to him, but he had disappeared. Earlier this afternoon, I saw the same raccoon further back on my property while I was walking about. So I screamed and immediately surrendered the yard to him, but he turned and ambled into the woods. I can't get this stupid raccoon to take my house. What's wrong with my house?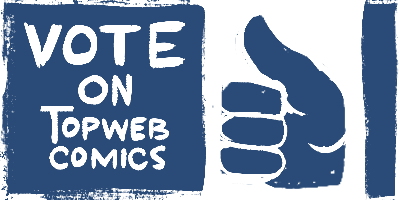 Top Web Comics advertises thousands of comics, many of which have banners that you can never unsee. Visit at your own risk.
Want to keep track of updates via webcomic directories? Use the links below.