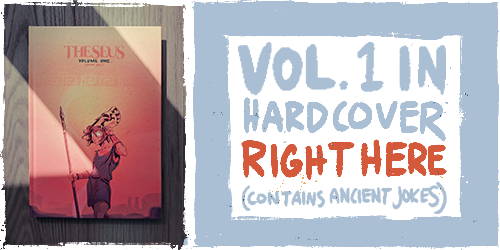 Notes
236. November 22, 2022 - Alright, Chapter 7 is ended here's where I have to make some tough decisions. Circumstances have conspired to affect my posting schedule. I have to finish Ch. 8 in its entirety before the end of the year to get it off to the printer for Vol. 2. I also have a son due in March, and I'm one room shy --so I have to build a new room to house my increasing brood. So this is the current plan, which unfortunately does shake up the typical schedule: Posting will not resume until January 3, and then through March, I'll be posting one page a week instead of two. From there, I will resume the typical schedule. Thanks to all of you for reading. This site has kept me on pace for over two years. And although I'll be shaking it up, the work continues vigorously. And the story is still scheduled to end at the conclusion of Ch. 12.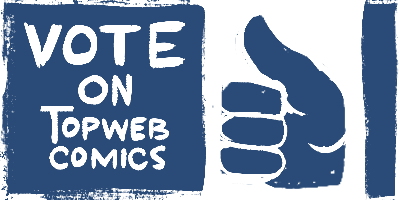 Top Web Comics advertises thousands of comics, many of which have banners that you can never unsee. Visit at your own risk.
Want to keep track of updates via webcomic directories? Use the links below.