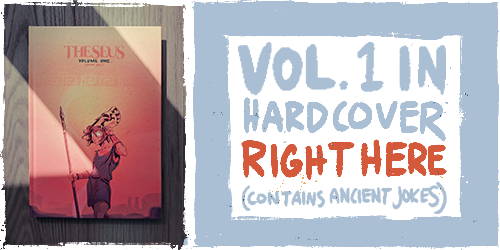 Notes
169. February 18, 2022 - Chapter 5 is done, and I'm now going on a posting break for unimpeded page creation. For those who are signed up for the weekly newsletter, I gave a set of dates for the break, which I'm now adapting. I'm lengthening the break to build a more comfortable buffer. I've usually taken 1-2 weeks for chapter breaks, this time I'm taking three. I'll put down the chapter plate on March 11 and pages resume per usual on Tuesday, March 15. I feel a little more comfortable with a longer break now. At first, I was afraid I'd abandon the project with too long of a break, but now it's been over two years and I enjoy it too much to put it down (I drew page 1 in January 2020). So thanks for your readership, and I'll see you in March for Ch. 6, wherein Theseus finally arrives in Athens.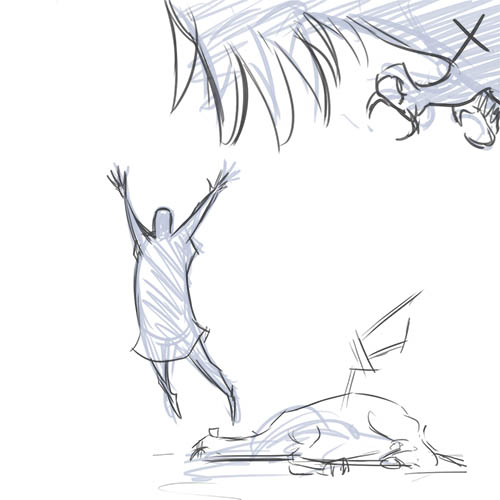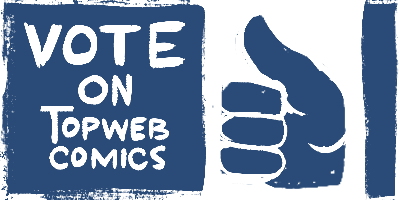 Top Web Comics advertises thousands of comics, many of which have banners that you can never unsee. Visit at your own risk.
Want to keep track of updates via webcomic directories? Use the links below.