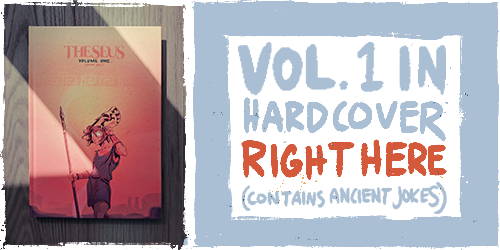 Notes
141. November 12, 2021 - Ah, the banter of mutual hatred. Also I'd like to point out that used Google streetview on roads outside of actual Eleusis to draw this landscape. Why? I have no idea. I'm rarely that dedicated.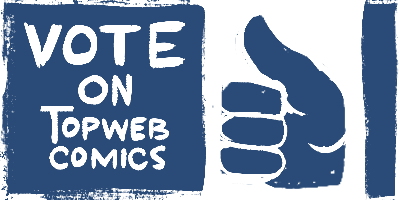 Top Web Comics advertises thousands of comics, many of which have banners that you can never unsee. Visit at your own risk.
Want to keep track of updates via webcomic directories? Use the links below.