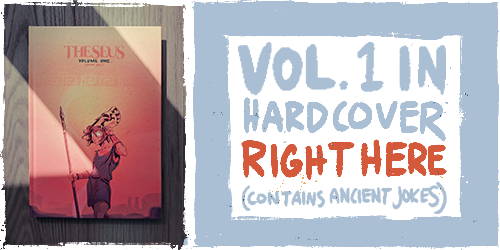 Notes
139. November 5, 2021 - You probably noticed that I'm hanging Kickstarter decorations and it's not even Thanksgiving yet. That's because although I love the webcomic format, and Theseus will continue to be posted here for free until its very end, I still want to make the series available in print. After doing a short run of prints for a local comic/toy con that went really well, I decided to up my game, find a printer who does hardback, sewn-bound copies and make it available to as many as I can. Volume 1 covers chapters 1-4 and has bonus comedy content not on the site. It's 148 pages in total. If you have enjoyed Theseus, please consider pledging for a copy. Three volumes are intended to complete the series, and I'm going to shoot for a year or so between each. Thanks for all of your support. The Kickstarter launches on Nov. 8.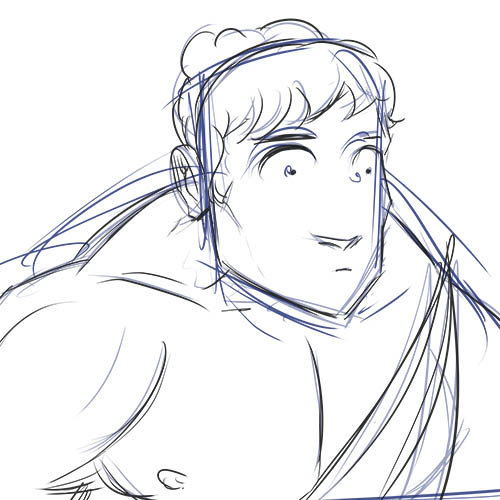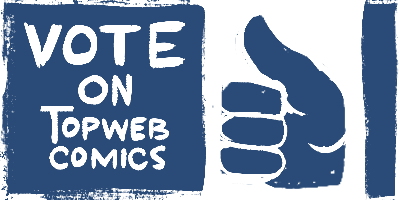 Top Web Comics advertises thousands of comics, many of which have banners that you can never unsee. Visit at your own risk.
Want to keep track of updates via webcomic directories? Use the links below.