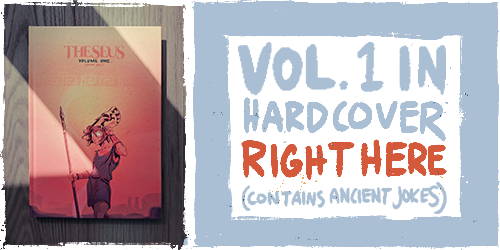 Notes
12. July 31, 2020 - "Since it was still a custom at that time for youth who were coming of age to go to Delphi and sacrifice some of their hair to the god, Theseus went to Delphi for this purpose, and they say there is a place there which still to this day is called the Theseia from him. But he sheared only the fore part of his head, just as Homer said the Abantes did, and this kind of tonsure was called Theseïs after him." I didn't make this up, folks. Plutarch did. I merely tried to make it amusing.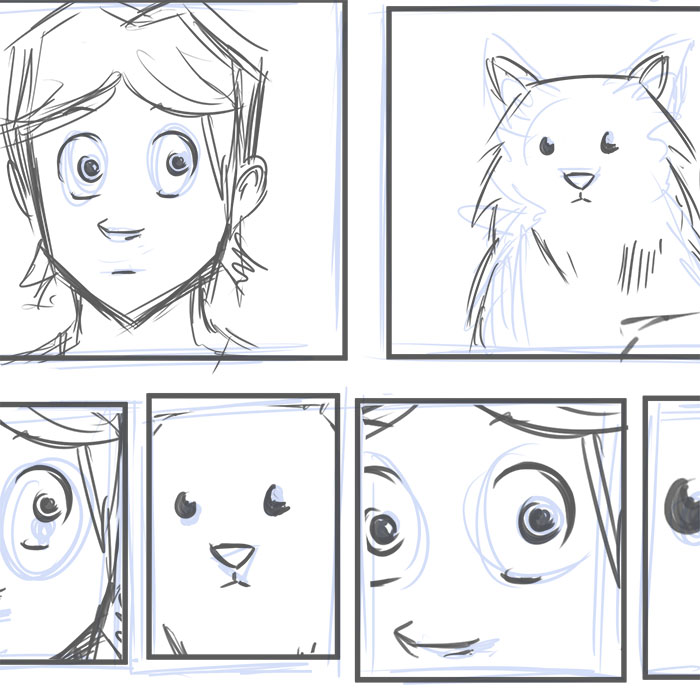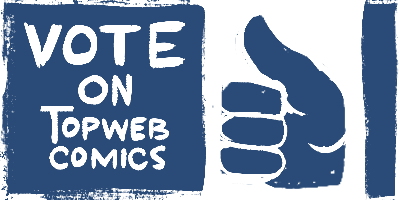 Top Web Comics advertises thousands of comics, many of which have banners that you can never unsee. Visit at your own risk.
Want to keep track of updates via webcomic directories? Use the links below.